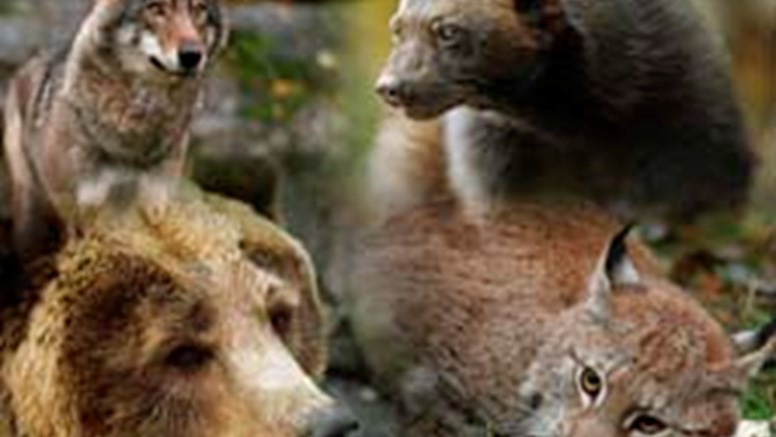 The four large mammalian predators in Sweden; wolf, wolverine, brown bear and lynx. Photo: SVA
The health status of wildlife in Sweden is monitored through SVA´s wildlife disease surveillance program. An annual report summarizes the work and results from the program, highlighting wildlife disease events of significance.
SVA is the only veterinary laboratory in the country that systematically works with disease surveillance of wildlife. Health and disease surveillance of wild animals is mainly done through post-mortem examinations and ancillary testing of wildlife found dead and through targeted collection of wildlife samples, the latter often done within various research projects.
SVA cooperates with other wildlife research groups and projects to get a broader picture of the health and disease situation of wildlife.  Reporting from other authorities and the general public also provides information on the current disease status of wildlife. Diseases of wild animals that can spread to or from domestic animals or humans are prioritized.
Diseases, toxins, anthropogenic factors and environmental changes
Wild mammals and birds are affected by diseases, toxins, anthropogenic factors and environmental changes. One way of studying the effects of these factors on our fauna is to examine wild animals that are found dead. Approximately 2 000 animals (whole carcasses or samples from birds and mammals) are examined annually. Samples are from both passive surveillance from fallen wildlife or euthanized sick animals, and from active surveillance with specific sampling for disease and health screening. These studies provide information on ongoing or new diseases,  cause of death and signs of, or presence of toxins in wildlife. Studies of dead animals also provide knowledge about transmission of diseases between wild animals, domestic animals and man.
Wildlife issues
SVA serves as a source of information on wildlife issues to public authorities, the general public, hunters and people interested in nature. The work is characterized by high competence in pathology, biology, wildlife diseases and veterinary issues concerning hunting and the rearing of game. The work with wildlife is carried out in cooperation with the Swedish Hunters Association, the Swedish Environmental Protection Agency and other environmental protection organizations, and authorities such as the Board of Agriculture.
You are welcome to contact SVA with your questions concerning our activities in the wildlife sector.
ECZM approved residency training centre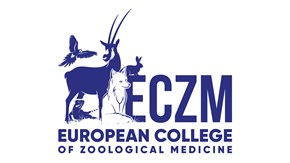 The SVA is an approved training centre within the European College of Zoological Medicine (ECZM).
The SVA is an approved training centre for residents in the specialty Wildlife Population Health within the European College of Zoological Medicine (ECZM). The training prepares the resident to pass the board exam, after which the candidate becomes a board certified diplomate and a European veterinary specialist in Zoological Medicine.
Publications